UnquantifiableCharacter77

Level Six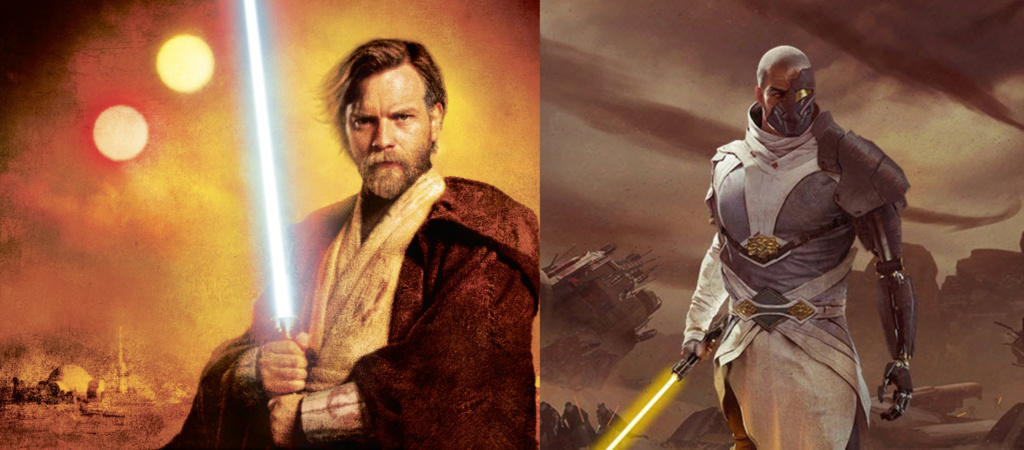 Kenobi as of the end of
Revenge Of The Sith
, Arcann as of
Knights Of The Eternal Throne
.
This thread follows all default stipulations listed in the "Guidlines" thread. Additional rules are as follows:
>Feats take precedence over directly and indisputably contradicted statements.
>Quotes are binding and have no expiration date unless directly or subtextually contradicted. For the latter, such a case must be made within the debate itself.
>All letter or number statistics ascribed to characters from C-Canon sources, including role-playing games and trading cards, are banned.
Judges as of this time remain undecided (Post will be edited when that decision is made). There is no time limit, nor will there be a cap on the amount of characters afforded to each side bar for the finisher, which will contain a maximum of 5000. The debate shall have 3 posts per side, not including the finsher.
xolthol

Champion of the Light
TAEP Good Luck to both of you
HellfireUnit

Level Two
Good luck fellas, wishing a nice debate, TAEP
NotAA3

Level Three
TheNuisanceBird
This should be fun. Don't know what TAEP means though.
IG

Level Three
BoD

Level Five
The lord of hunger

Level One

Permissions in this forum:
You
cannot
reply to topics in this forum