Latham2000
The question is what could be considered the earliest "prequels" in the old EU before the Prequel trilogy was released. No post-1999 stuff.
Azronger

Moderator
_________________
DarthAnt66

Moderator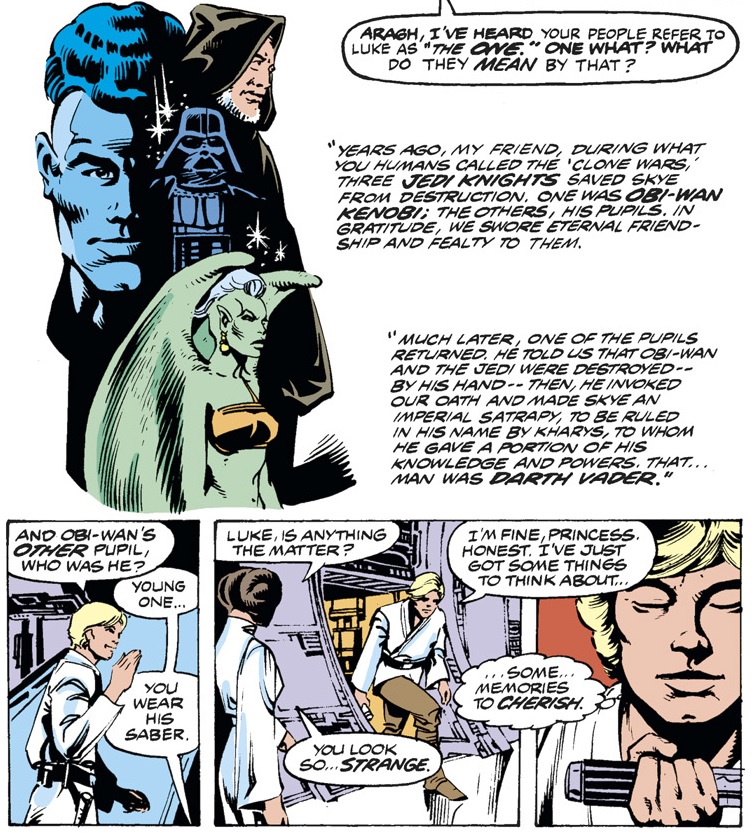 This kind of applies. From the 1979 Marvel com
ic Star Wars Annual 1: The Long Hunt
. This panel was turned into the novella Skyewalkers.
Azronger

Moderator
I thought he meant in-universe.
_________________
Latham2000
The Slick Obi

Permissions in this forum:
You
cannot
reply to topics in this forum