Shioz
on Sat Nov 02, 2019 10:13 am


Luke and Krayt at the time of FotJ.

Before each next battle, the duo will have rest for 10 hours.

All fighters are fully prepared for battle and are not constrained by their morals.

If the gauntlet is not in order, you can express your opinion on each battle separately.

Round 1: Darth Plagueis and Darth Tenebrous 
Round 2: Darth Maul (SoD), Darth Tyranus (RotS) and Darth Vader (RotJ)

Round 3: Darth Caedus (LotF), Jaina Solo (FotJ) and Anakin Solo (SbS)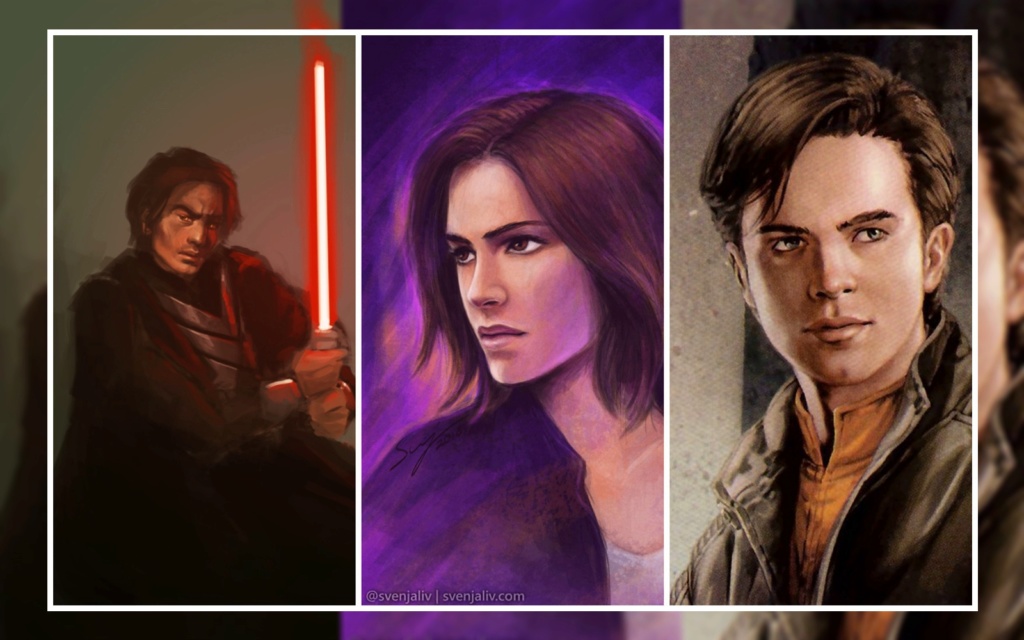 Round 4: UnuThul and Irek Ismaren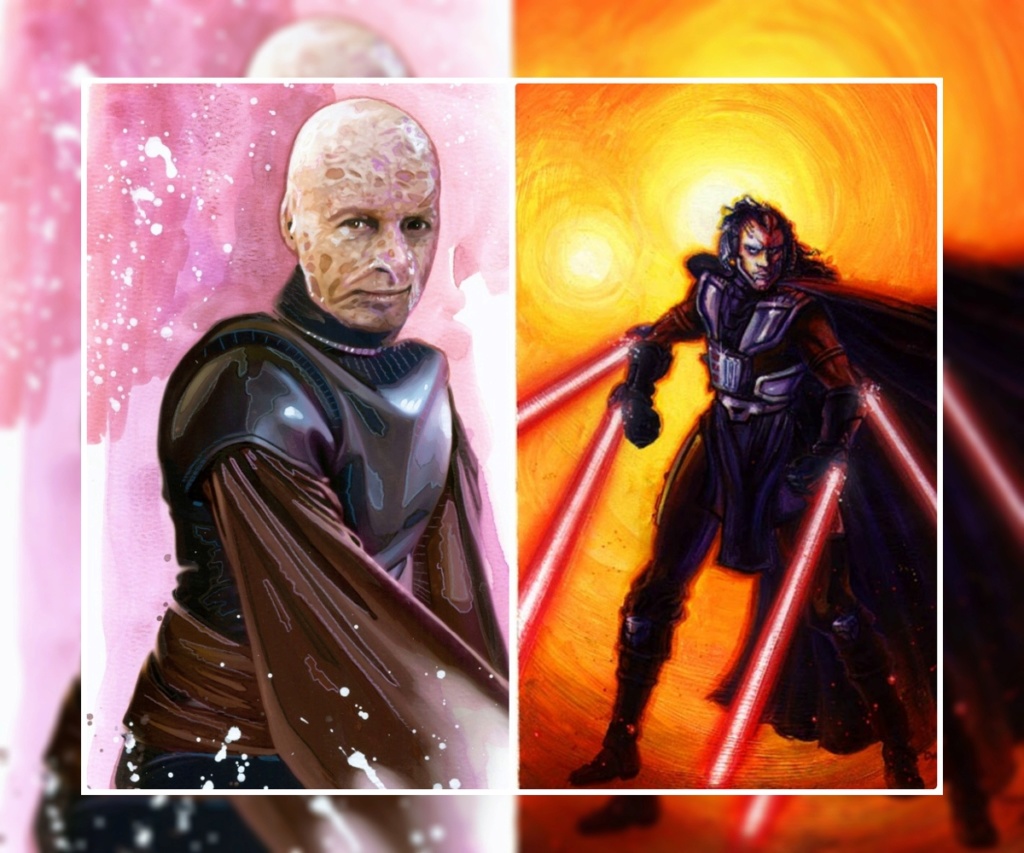 Round 5: Darish Vol and Sarasu Taalon (post-pool)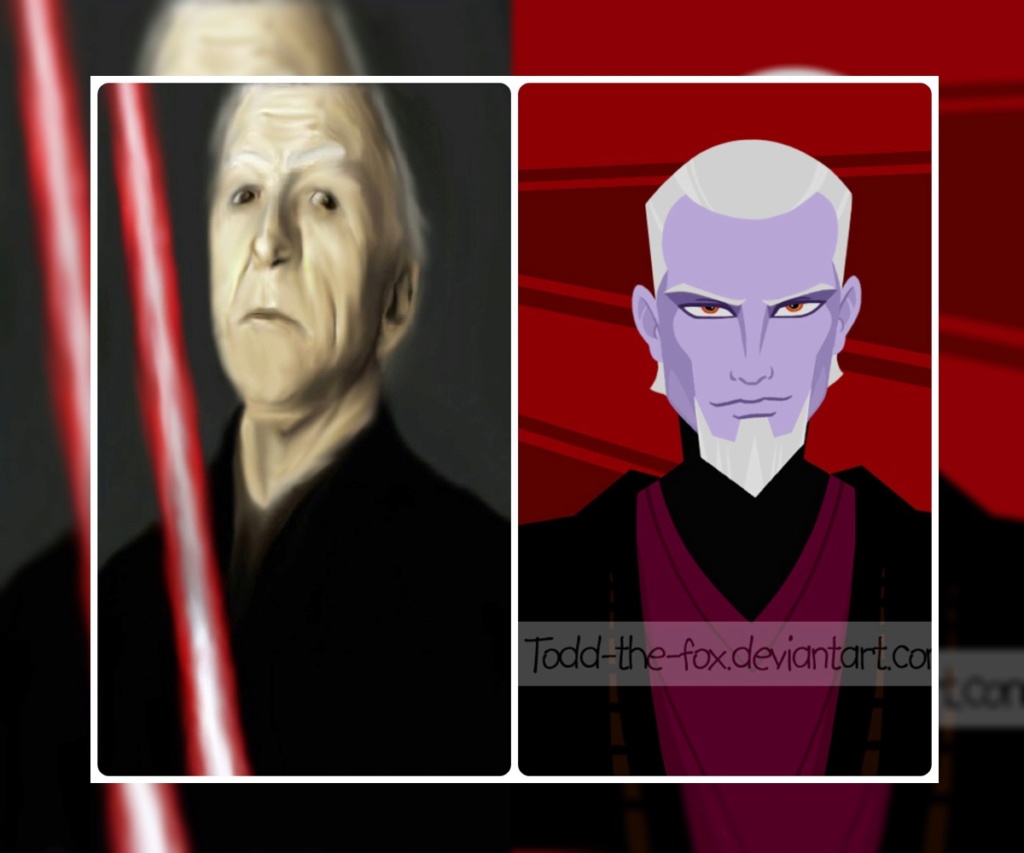 Master Azronger

Moderator | Champion of the Light
on Sat Nov 02, 2019 10:59 am
Darth Tenebrous and Darth Plagueis: The team's power level is too low. Plagueis has midi-chlorian manipulation but I'm not convinced he can capitalize on that advantage when he's facing the combined might of Luke and Krayt. Tenebrous won't contribute much.

Palpatine's Apprentices: Same answer: they simply can't compete on this level.

The Solo Kids: They die in seconds, tbh.

UnuThul and Lord Nyax: Both are unquantifiable. UnuThul already got destroyed by Luke anyway. And their actual combat skills are abhorrent. They can't keep up.

Darish Vol and Sarasu Taalon: Taalon is a wildcard who could turn things around, but I've heard arguments against him too. Don't know what to make of him. Vol is simply outclassed. Don't know how this fight would go due to Taalon.
_________________
IG

Level Four
on Sat Nov 02, 2019 12:51 pm
Luke soloes every fucking opponent. Maybe Taalon at his best could win with the power of Vol against Luke, but unlikely, and Krayt is there nonetheless.
dark_globe
on Sat Nov 02, 2019 1:34 pm
a bit out of order but it doesn´t matter since they all die anyway .
MasterCilghal

Level Three
on Sat Nov 02, 2019 2:08 pm
The first 3 rounds are fodder, none of them have shown any kind of power comparable to either Krayt or even Luke. Round 4 is where they will start to have difficulty: Luke needs to bring his full power to take down Unu while Nyax can potentially take him, but I see the team taking a majority. They win round 4, unless Taalon somehow menages to make use of his power while Vol, while not far off from either, is still inferior.
CuckedCurry

Level Two
on Sat Nov 02, 2019 2:16 pm
1

 Krayt gets obliterated and then the duo double up on Luke, who may or may not solo if he isn't killed quickly.
NotAA3

Level Four
on Sat Nov 02, 2019 2:17 pm
Dolph

Level Three
on Sat Nov 02, 2019 10:17 pm
BoD

Level Six
on Sat Nov 02, 2019 11:05 pm
What the hell is Krayt meant to do here, lol?

Luke probably clears.
Jake

Level One
on Sun Nov 03, 2019 6:12 pm
Permissions in this forum:
You
cannot
reply to topics in this forum